Free Standard Shipping on US Orders!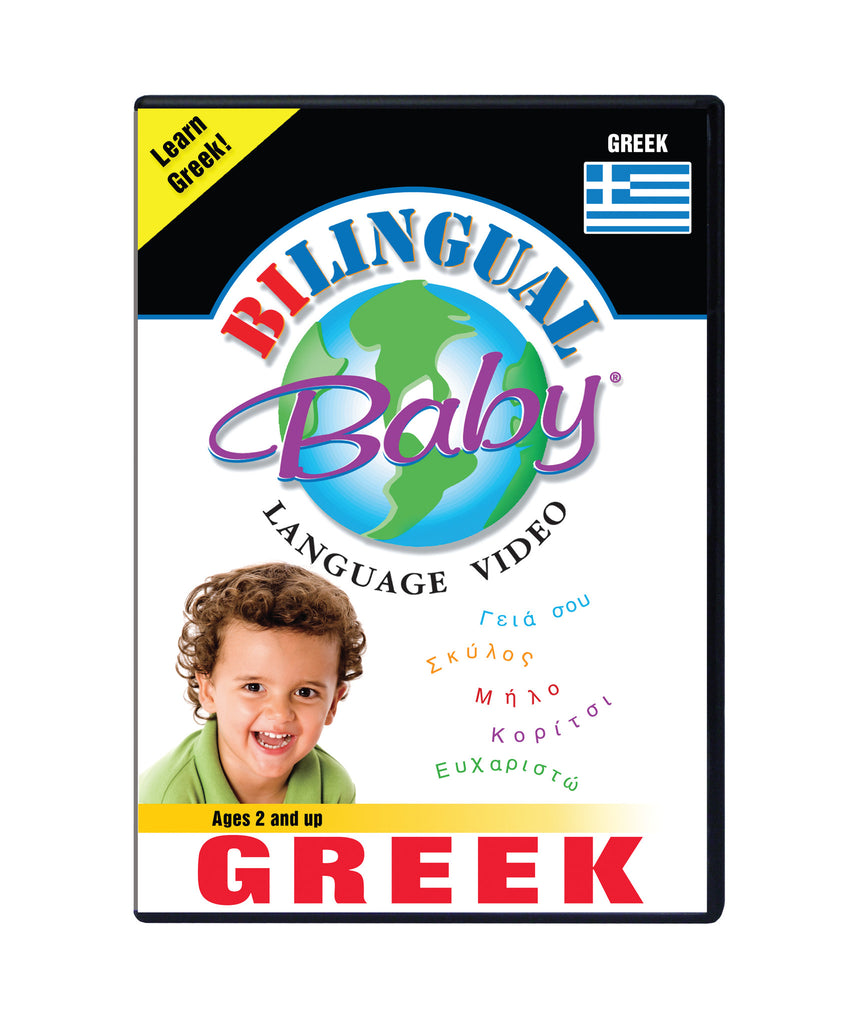 Bilingual Baby Learn Greek Language DVD
$19.99
TOTAL IMMERSION GREEK LANGUAGE DVD FOR BABIES AND TODDLERS! Your child only hears the Greek language, but there is a small on-screen text in English to help parents too! Bilingual Baby introduces more than 60 words and phrases to children while their ability to develop a second language is highest--between birth and age five. Bilingual Baby total immersion language DVD features Live-Action and real children. Bilingual Baby teaches language using everyday objects in familiar surroundings to make fast learning connections. Over 60 Words such as Colors, Numbers, Familiar Words and Sentences, Manners and Phrases are introduced by a Native-Language Narrator. Children will always hear only one language on all Bilingual Baby DVDs, giving them maximum exposure to the sounds, syntax and structure of each new language. WINNER OF OVER 75 AWARDS! Other BILINGUAL BABY LANGUAGES available are: English . Spanish. French. German. Italian. Japanese. Russian . Portuguese. Dutch. Swedish. Hebrew.
Ages 1-5 years
WINNER OF OVER 75 AWARDS!