Free Standard Shipping on US Orders!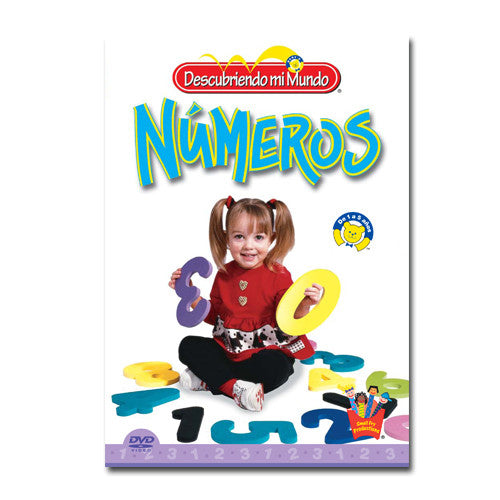 Baby's First Impressions® Numeros DVD - Numbers - Spanish Version
$15.99
Numbers is a video you and your child can really "count on! " Cognitive abilities are sharpened as your child is immersed in learning the numbers 1-20. This video also touches on basic addition and subtraction, using fascinating live video of familiar objects, adorable animals and children. Friendly voices and happy music help capture your child's attention - and introduce the wonderful world of Numbers in a way your child will find irresistible! 30 minutes, Ages 1-5
IntroduccioÌn a los nuÌmeros del 1 al 20
Recomendado para niños de 1 a 5 años
¡Introduce a tus hijos al maravilloso mundo de los nuÌmeros!
Este DVD
logra la mejor combinacioÌn entre educacioÌn y entretenimiento| y facilita el entendimiento de los nuÌmeros desde temprana edad. De una manera muy divertida se logra captar el intereÌs de los bebeÌs y niños para acelerar el aprendizaje y la memorizacioÌn de los nuÌmeros del 1 al 20. Marca la diferencia en el futuro de tu hijo y ayuÌdalo a adquirir las habilidades que debe lograr en su etapa preescolar.
¡Vive y comparte con tus hijos la experiencia de aprender juntos!